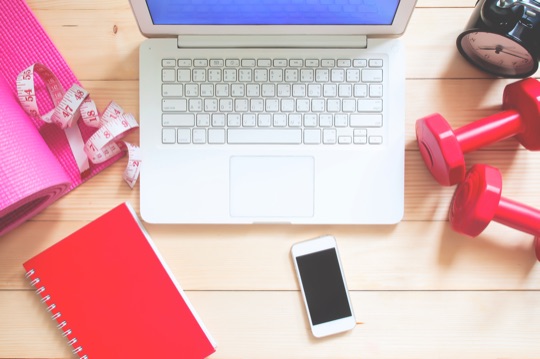 Welcome to your insurance wellness screening!
Similar to you going to your doctor's office to discuss your physical health and well-being, we take a health inspired approach to your insurance by reviewing your current policies not only to make sure you aren't over paying, but also to review for any potential gaps or coverages you might be missing and costing you significantly down the road.
Through our Apple Report and personal conversations relating to your coverage needs and goals, you will be armed with the knowledge on how to make smarter insurance decisions that are often overlooked or simply not given the focus they deserve. But thanks to (Your Company's Name), you have the opportunity to receive this review at no cost to you.

Keep on reading to learn more.
Do you like apples?
Remember growing up and hearing, an apple a day, keeps the doctor away. Well, we offer you something similar for your insurance's health, an "apples to apples" report on your current insurance compared to a new coverage option. A side-by-side comparison allows you to see exactly what you have, what you might be missing, and potentially what you could be saving for the same - or often even better coverage.
Way more than just a "Free Quote". It's 2023, not 2013. Offering you a free quote is insulting. Therefore, GJIG is offering you an insurance wellness checkup, or the Apple Report, as we like to call it. Think of it as the apple you take that can save you time, money, and stress down the road by giving you peace of mind knowing your insurance is in good health. (Click herefor a sample Apple Report).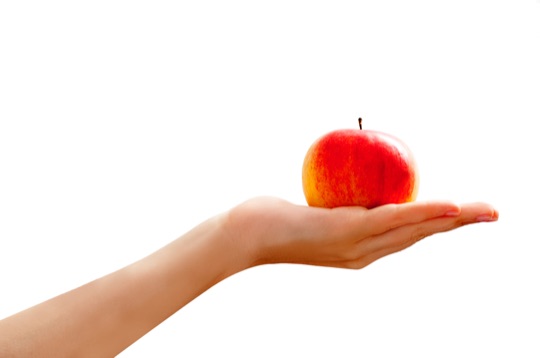 WIIFM?
(What's in it for me)

It's OK to admit you were just thinking this to yourself!
Preferred discount
By simply being associated with (Your Company's Name), whether that's full-time, part-time, or even contractor, most will receive a significant discount on your home, auto and life insurance*.  On average, we save our new clients $860 per year, typically with even better coverage. Now don't you just love your employer even more now!
Simple. Streamlined. Savings
Rather than putting the onerous burden on you to print, scan, and send in all your current insurance declaration pages, we have made the process super easy for you. By simply scanning the custom (Your Company's Name)'s QR code and following a few simple steps, we are able to collect the needed information to review in-order for us to provide you our Apples Report.
Life insurance that travels with you
This is not your typical work life insurance policy. By working for (Your Company's Name), you can get locked into a permanent life insurance policy on yourself, your spouse, and your children with the guarantee that the premium will never increase. Typical work life insurance only lasts while you work for the company whereas the life insurance that we are providing lasts forever.
Personalized Benefits Package
We give you an opportunity to use the savings from your home and auto insurance to fund a personalized benefits package that is tailored to fit your needs. By using saved money, you can participate in these benefits for little to no extra out of pocket costs.
Peace of mind
GJIG is an independent agency, which means we are able to shop institutional grade insurance carriers for the best options for you. Most other companies are only able to offer coverage from the one carrier that has their name and logo on their business card. Good for them. Bad for you.
Financial Coaching, Advice & Support
Through strategic partnerships of GJIG, companies such as INVST & Your Money Line  offer additional financial partner resources not provided by GJ Insurance Group, however, can be included in this process and offered to employees.   Their CFP® and AFC® certified expert teams are the friendly voice your employees are looking for on their financial journey.
* Discounts: While a majority of employees will qualify for a discount, none are guaranteed. Several factors will determine what discount is received. Factors include: Driving record, claims history, payment history & insurance score.
How to start
After scanning the (Your Company's Name)'s QR code, you will be taken to our site which will ask you a few questions on your current insurance carrier. Once you login to your carrier's website, the system automatically pulls the declaration pages for each policy which allows us to review your policy's guidelines thoroughly and provide to you the most complete comparative analysis in the market, our Apple report.
After the data is analyzed and reviewed, we send you your own Apple Report and discuss it with you either on the phone, online, or in person.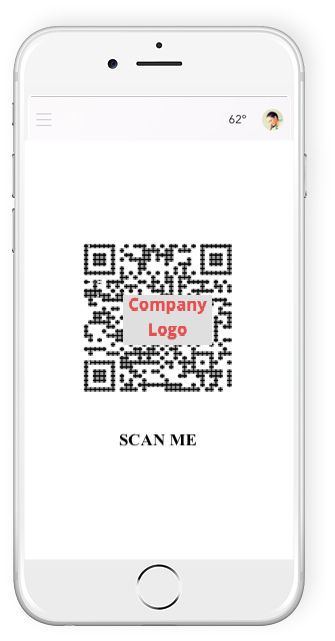 What we Offer you
Home
Your roof doesn't cover everything. At GJ Insurance Group, we support our policies with experience to help you feel confident that your home is protected
Help you find clarity
there when you need us
benefits beyond coverage
Annual reviews
Auto
Instant quotes and cheap premiums are great until you realize you've picked the wrong coverage. Our agents work to give you options that meet your specific needs
GAP
Roadside Assistance
ACE Insurance
Classic Car
Life
The minute you realize that someone depends on you, everything changes. Life Insurance gives you the peace of mind to know you'll always be there for your loved ones.
Whole Life
Term Life

Universal Life

Indexed universal life
Guaranteed universal life
BUsiness
Only you know what success looks like for your business and we can help you avoid some pitfalls that could cut into your bottom line. Let's work together to cover your business.
liability
workers comp
commercial auto
property coverage
pension plan
Specialty
Only you know what success looks like for your business and we can help you avoid some pitfalls that could cut into your bottom line. Let's work together to cover your business.
liability
Cyber
workers comp
commercial auto
property coverage
pension plan
recreational
Whether you take it on the road, water or snow, keep it close by or travel the country, we can help make sure your insurance is anything but an adventure.
classic car
RV
motorcycle 
Boat & watercraft
off road vehicle
Flooding can happen anywhere, at any time. In fact, more than 20 percent of the NFIP'sclaims come from outside high-risk flood areas. That's why it's important to protect the lifeyou've built with flood insurance.

Benefits
Sometimes called "supplemental insurance," voluntary benefits
are policies you buy to add to the health and life insurance your employer may already provide. These benefits can help you pay for things your other insurance won't, such as lost wages, out-of-pocket expenses and household bills.

Accident
disability
dental
cancer
critical illness

(COVID-19)

medical supplements
Why should I do this?
An insurance checkup is an easy way to ensure that you and your family are getting the best insurance rates and coverages you can. Your yearly physical could result in a new prescription, diet or exercise regimen. Likewise, your insurance checkup could result in big and small changes, too.
How much does this cost me?
Absolutely nothing. There is zero out of pocket expenses for this - and hopefully it will be valuable to you - both mentally and financially!
Do I have to do this?
No. There is no requirement for any (Your Company's Name) employee to participate should they not wish to.
What's the catch?
No catch whatsoever. Your employer saw the value in this opportunity enough to allow us to provide it to you solely on the belief this screening could be beneficial to all employees and their families.
How long will this all take?
We made the entire process to require as little of your time as possible in order to not disrupt your productivity at work - or invade your personal time either. In about 3-5 minutes you can complete the QR code steps then typically about 10-15 minutes to go over the Apple Report and benefits package with you and what we found.
How much life insurance can I get?
Life insurance is based on your gender, age, and overall health. While we can speculate which rate you qualify for based on your gender and age, a final determination is made after an application is submitted.  A medical exam may be required based on your health, but there is no restriction on how much you can get for yourself and your family.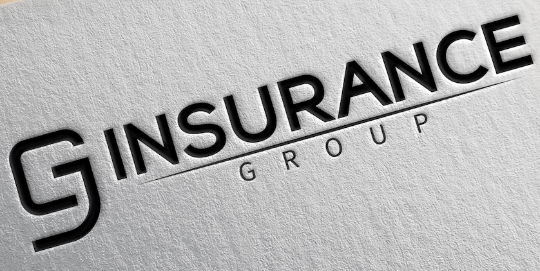 About Us
GJ Insurance Group is a top ranked independent auto, home, life and benefits insurance agency in Carmel, IN. We serve as an independent insurance agent to our clients regardless of the carrier with whom they are insured. Using quality products from financially sound insurance companies, GJIG provides sound coverage advice, assists with claims, and helps with policy services.

We strive to become your trusted partner by protecting you and your family from unexpected financial disaster.
Visit GJInsuranceGroup.com for more details.

Still Have Questions Before Moving Forward?
Not a problem! Just fill in your info and one of our great team members will be in touch to answer any specific questions you have!
Schedule a time to discuss more with us!
Want to discuss either face to face or just hop on a video call?
Reach out directly at the information below!